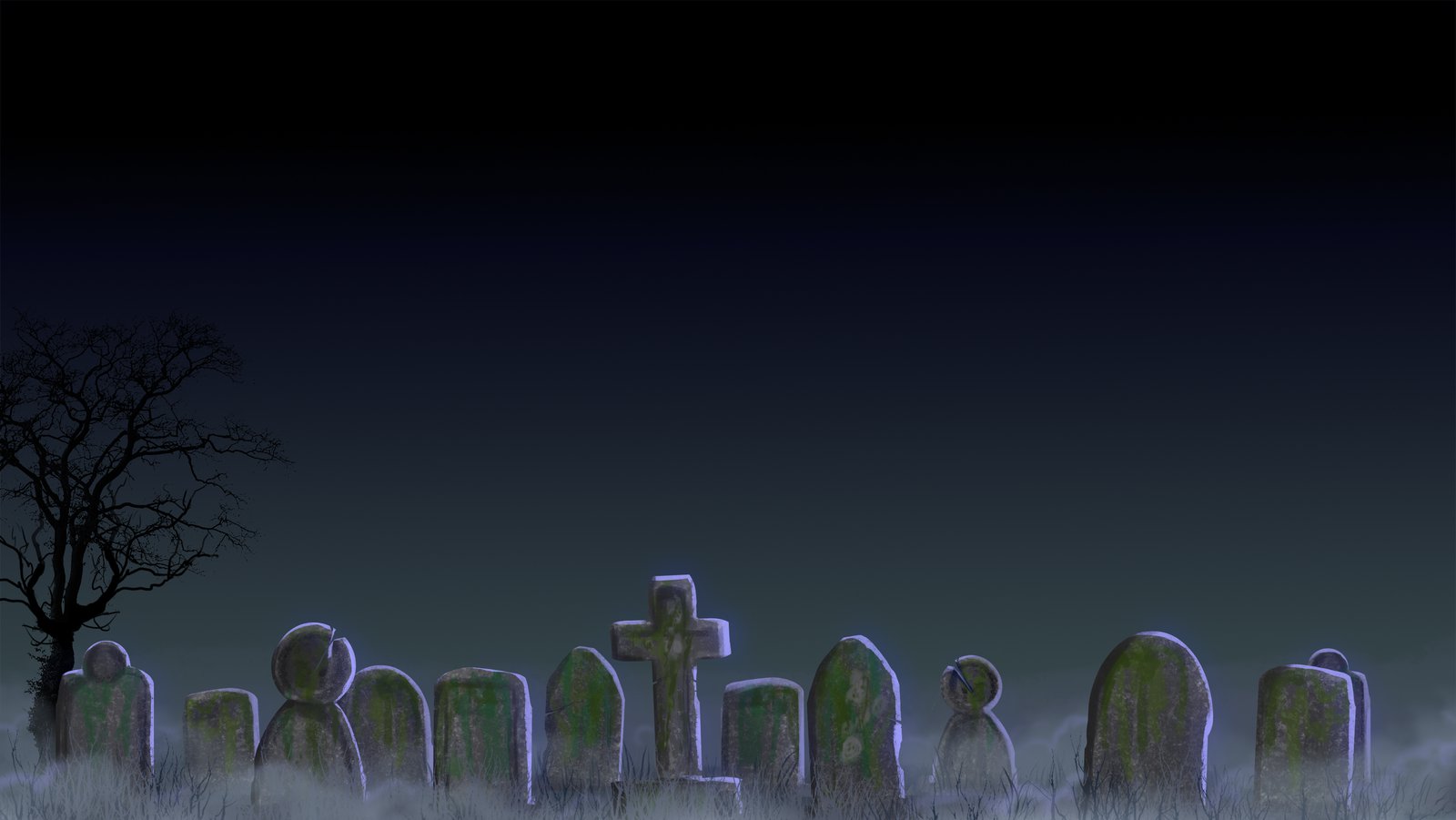 The Mausoleum
Abandon hope, ye who patreonise us.
We gather here to mourn those who have given us support and perished tragically,
gruesomely, hopefully not actually.
Meet your inevitable demise by supporting us
here
.
Alan Ward
Jun 19, 1856 - Apr 24, 1879
Went the way of all flesh after choking to death on his detachable, overly-starched collar. Immortalised forever in tabloid article: "Local Stiff Leaves Nation Breathless".
Dave Leuchars
Aug 19, 1862 - Nov 23, 1890
Paid the ultimate price when attending a meeting of the post-Prince Agapemonites. Died of sheer awkwardness after the thirty-seventh time that John Hugh Smyth-Pigott tried to get a laugh out of a "that's what she said" joke.
Rachael Fields
Jul 25, 1846 - Jun 19, 1892
Went to her eternal reward after giggling herself to death. The doctors ruled it hysterical, but none of us have the heart to laugh.
Annastacia
Jun 26, 1813 - Jan 04, 1855
Rode the pale horse after the real-life varnishing of a horse brought her to revelation. If sealing off all the pores led to a swift death, surely exploding them wide open might result in life everlasting? Requiescat in frustra
Ryan Ngo
Mar 14, 1788 - Jul 06, 1816
Taken too soon when the Méduse was wrecked off the West African Coast. His body was never retrieved, but he will live on in all who knew him.
Misty Dulovich
Jul 28, 1876 - Mar 07, 1965
A tragic addiction to pulverised tobacco powder led to an awful death by sneezing. A great light has been snuffed out.
Nikki Parenti
Dec 15, 1901 - Jun 23, 1920
There's one death that strikes us as sick,
Caused by writing a rude limerick.
When she started to laugh,
Her heart split in half
Just comeuppance for laying it on thick.
Rosie Cowling
Jun 29, 1579 - Feb 12, 1602
Took the last train to glory after a failed attempt at immortality. Her blood lamp discovered, she was tragically torched by an angry, blood-thirsty mob.
Grace Davis
Dec 09, 1943 - Mar 13, 1978
Dropped like a fly after being infested with the cordyceps fungus. Her zombified actions before her death surprised, shocked, and (let's not lie) amused her friends, but the greatest revelation of all was apparently that she had been some species of ant all along.
Willa Bews
Jun 30, 1760 - Feb 17, 1781
Tragically trampled by hysterical women at a baquet given by Franz Mesmer. From womb to tomb, all shall perish.
Alexandra McCaffrey
Jul 19, 1662 - Mar 19, 1712
Waged gallant war against the constantly-manifesting figure of Whipping Tom by ensuring that it wasn't only pots and pans that she slipped beneath her bustle, but utensils of a pointier nature as well. Her ingenious strategy turned out to be a double-edged sword - as did the set of knitting needles that Alexandra added to her arsenal. A sticky end, indeed.
Jamie Fraser
Feb 25, 1601 - Mar 15, 1645
Lost to us forever after being seen in the company of one felis catus. Hanged as a witch for suspected communion with said demon.
Tori Weaver
Sep 14, 1547 - Jan 09, 1578
Renowned for making the crappy decision of firing their Groom of the Stool, against the advice of their privy council. Found eternal rest in the restroom after an assassination attempt led them to kick the literal and figurative bucket.
Erica from "LezRepresent"
Jun 09, 2002 - May 05, 2020
Met her maker after some trickster wrote a premature obituary mourning her passing.

Let all be warned that pranks are scummy
And if you must, don't make them punny.
The shock was great; the joke too funny
The strain too much; her heart was crummy
Samantha Ashmore
May 24, 1729 - Apr 30, 1754
Notorious leader of an all-female Hellfire Club. Joined the choir invisible after perishing in a fire that claimed the lives and crinolines of the entire order.
Laura Huysamen
Oct 21, 1822 - Jan 30, 1846
Cruelly taken from us after licking a cake of lead face paint to see if it would "taste as good as it smelled". Died young, and left a beautiful corpse.
Victor Garcia
Jan 31, 1792 - Jun 21, 1849
Brought low by their own genius, when they wondered whether replacing leeches with lampreys might lead to more efficiency in the sickroom. What is man but a worm and food for worms? Requiescat in vermis
Nina Lo
Apr 02, 1495 - Aug 14, 1518
Shuffled off this mortal coil in the Dancing Plague. Loving friend; dismal dabber.
Ruth Kemp
Oct 18, 1909 - Feb 23, 1927
Gave up the ghost after scaring herself to death. Having gone out one night, painted in radium, Ruth mistook herself for a spirit from beyond the grave upon seeing her own reflection. She brightened the lives of all who knew her.
Jon Bews
Mar 04, 1642 - Sep 25, 1695
Departed this vale of tears after choking on dried mummy flesh. Mourned by many; eaten by few.
Simon Exton
May 18, 1834 - Jun 27, 1897
Banished to Bedlam after suggesting that table legs "weren't that sexy". Missing, presumed mad.
Ariel Cooksey
Apr 11, 1918 - Nov 17, 1938
The joint was jumping, in Jitterbug jive, but this barn burner lost her mellow to a clinker. She was a real gone mop, whose loss flipped the lid of every hep cat in the barrelhouse.
Janie Wright
Sep 12, 1936 - May 09, 1967
Exact nature of death unknown. Notorious con artist, Janie lived a life of assumed identities and endless disguise. Although there are some who don't believe her to be dead, when the body of a mime artist was discovered in the Georgia Aquarium, she was later discovered to be Wright all along.
Maria Afonica
Sep 13, 1773 - Oct 17, 1814
Heroically perished in the London Beer Flood, when she tried to save lives by drinking as much of the offending liquid as possible. Her loved ones are drowned in tears. Figuratively.